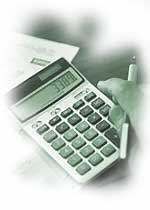 Through their association with Atlas, our clients have profited from shorter claim duration and identification of fraudulent claim filings. Insurance companies in this country are hit every year for billions of dollars worth of fake claims and fraudulent activities. Don't let your company become a victim, call Atlas Investigations.
Are some of the numbers not adding up? Do you think that you or your company have become the victim of Insurance Fraud? Give Atlas Investigations a call, we'll uncover the truth.
We furnish our clients with clear, concise reports, and professional quality video. Our clients are updated on a regular basis and completed reports are of the highest quality.
Atlas Investigations specializes in Insurance Investigations and helps insurance companies identify fraudulent activities. Representing some of the most well known insurance companies in the New England area, our team of professional investigators works closely with the claims departments and legal teams of companies in an effort to protect against those who try to take advantage of insurance offerings.