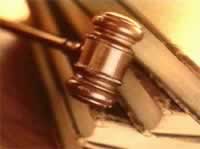 Victory or defeat inside a Courthouse is something that can alter your life forever. Divorce settlements, custody battles for your children, motor vehicle accident responsibility and of course criminal cases can all have dramatic effects on your quality of life. Successful litigation depends on obtaining critical information from victims, witnesses and the scene. You want to be prepared when your case is brought before the Judge, those who are, are the ones that are going to be awarded the judgment.
Don't leave anything to chance, let the professionals handle the matter, you will benefit in the end. Atlas Investigations is available for any type of litigation support, to gather information for you, your case and your attorneys to give you the best chance of a successful outcome. Incident scene photography, accident photos, witness location, interviewing, and background checks, we can do it all, and we supply all of our clients with detailed verbal and written reports, complete with photography and video.
We can locate and interview witnesses to get their statements. We can photograph the scene of your accident. We can find out what your ex-spouse is really up to after your divorce. Don't be held responsible for something that was not your fault because of bad case preparation. Don't let your car insurance rise, your child support payments be incorrect, your criminal case go wrong. Be prepared with Atlas Investigations.
Call today for a listing of our affordable prices. (781) 255-7779